All orders will take 2 - 3 weeks for delivery, we appreciate your patience!
Sorry, "Ext Grip Black Ash Silver Star" cannot be purchased.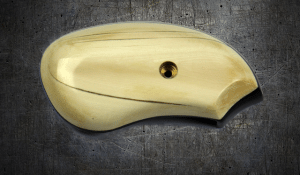 Product Description
This Extended Genuine Ivory Grip will fit any Bond Arms Derringer and is the perfect accent to give your Bond Derringer that classic western look.
(This grip is made from authentic material sources.  There are likely to be small variations in the materials used.  This means that the grip you receive may not look identical to the one pictured on this site.)