All orders will take 2 - 3 weeks for delivery, we appreciate your patience!
Sorry, "Extended Ivory Grip" cannot be purchased.
Sale!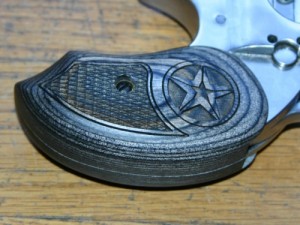 Star On Star Black Ash Extended Grip
Product Description
New Ex. Grip with engraved star and checker patterns on the bottom for a good grip.  Black Ash grip fits all Bond Derringers.